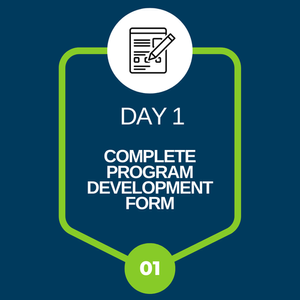 DAY 1
COMPLETE OUR PROGRAM DEVELOPMENT FORM
Our simple form asks you all the things we need to know to set you up properly.
We learn specifics about your company and tailor your manual and forms for your individualized COR Plan from this information.
Still need to fill it out? Click here!
DAY 14
PICK A CERTIFYING
PARTNER

CORmanuals.com will help you find the right certifying partner based on your specific industry and your business operations.
Don't know what a certifying partner is? Don't worry, we got you.
Click here to open our FAQ page.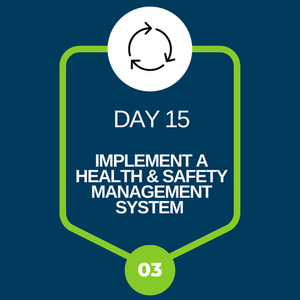 DAY 15
IMPLEMENT A HEALTH & SAFETY MANAGEMENT SYSTEM
You now have tools and know-how. It is just a matter of getting it done one task at a time.
If you have questions, we are always here to support you if you need us!
Reach out!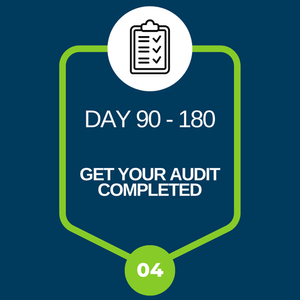 DAY 90 - 180
YOU MADE IT! GO GET
YOUR AUDIT!
From here CORmanuals.com will help you select a certified auditor who will schedule your audit, ensure you have everything you need and provide support through the entire process.
We're here for you! More questions? Get in touch!
So now you know about our guaranteed process but what's included?
Read on for a list of what to expect in your individualized COR Plan.
Management & Leadership
Health and Safety Policy
Defined Roles and Responsibilities
Hazard Identification & Hazard Assessment
Organizational Chart
Hazard Assessment Process
Formal Hazard Assessments
HSE Rules
Discipline Policy
Training Policy
Management Review
Preventative Maintenance Policy and Program with schedules
Safe Work Practices & Safe Job Procedures
Developed to be company specific for your company's operation
Codes of Conduct
Hearing
Cold
Confined Space
Working from Heights
… and more!
Inspections
Policies & Procedures
Training
Job Training Matrix
Joint Health and Safety Committee
Terms of Reference
HSR Policy
Duties
Emergency Response Plans
Developed Potentials Emergency Response Plans (ERP) for your company's operations
Investigation Procedure
Policy
Reporting Requirements
Program Administrator
Contractor Policy
Contractor Process
Action Plans